SENIOR PORTRAITS
HOW IT WORKS
I love photographing seniors, and making their sessions as personal as possible. What do you love to do? Bring something to represent that. I've photographed dancers on the beach, football players on the football field, musicians with their instruments, soccer players, surfers, and seniors wearing the clothing from the university they will be attending. Below are the simple steps we'll go through if I'm lucky enough to be your photographer.
We will connect whichever way you prefer, whether it be in person, on the phone, through email, or text. We'll talk about what your goals are, and I can recommend locations and session times. I'll send you the welcome kit, a link to your own online personal stylist service, and add you to my calendar.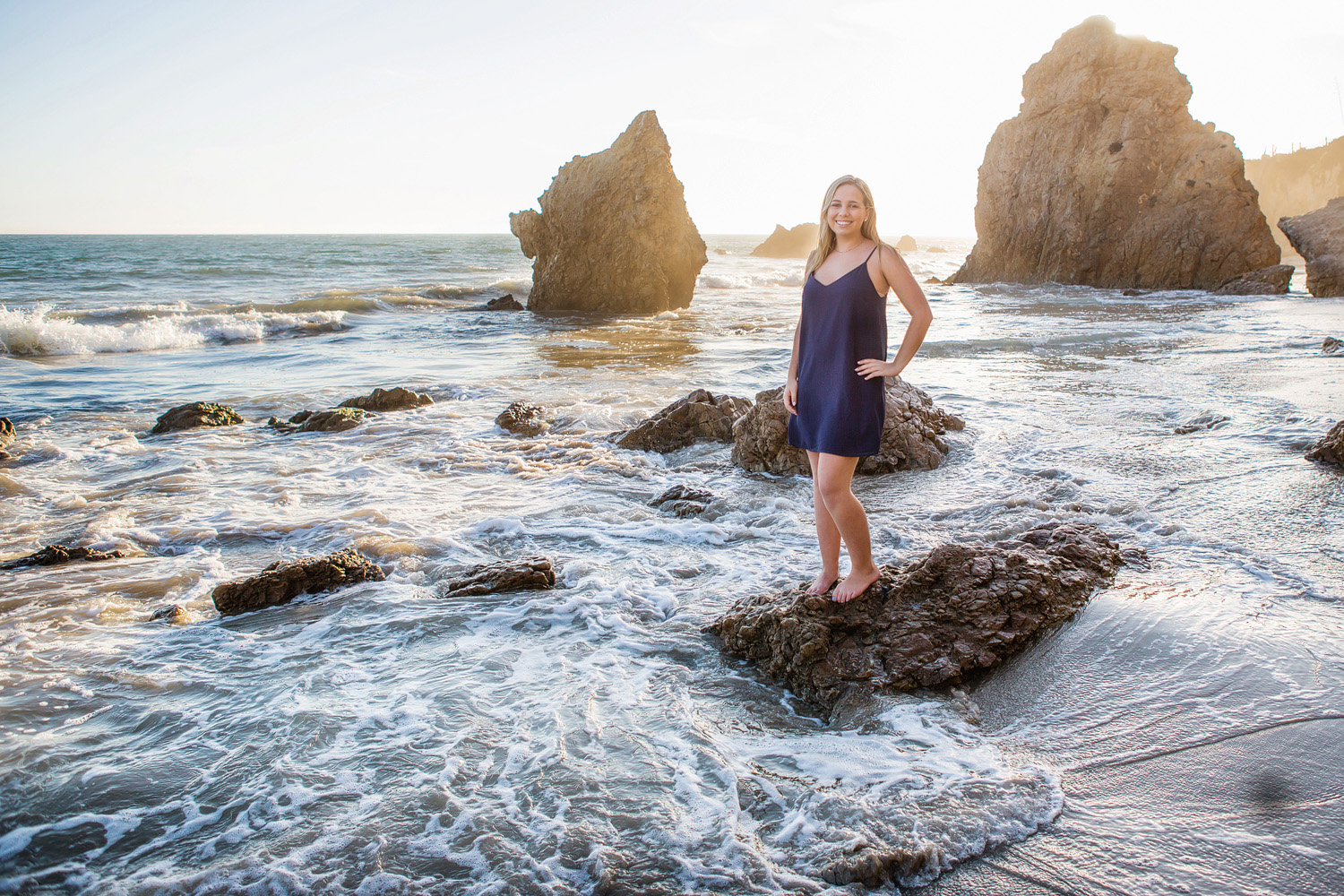 On the day of your session we'll meet in person. I'll be the one with the big camera. We'll move around looking for great backgrounds, and the perfect lighting. I'll photograph you in up to 3 outfits. Feel free to bring things that are special to you - for example musical instruments, sporting equipment, or any other prop that represents who you are.
I will professionally edit all of the images before you see them. You'll receive an email with a link to your own private gallery of images. You'll be able to choose your favorites from the comfort of your home (in your pjs if you want). I'll be only a phone call or email away to answer questions and give suggestions. I can even come to your home to recommend placement of wall portraits at no additional charge.
Your final order will arrive on your doorstep ready to enjoy forever. Being able to hold the prints, albums, and framed wall art is the most exciting part of the process. You'll be so glad you didn't just settle for quick snapshots with your phone camera, but instead opted for professional photographs of you in your senior year.
LET'S DO THIS!
julie@juliecampbellphotography.com
805-910-7426
WHAT CLIENTS ARE SAYING:
I am a photographer myself, and I chose Julie because she really knows how to use LIGHT to make her subjects look their VERY BEST. - Conrad
Her slide show MADE EVERYONE CRY. I think they are absolutely AWESOME! I love her work and just want all the photos! - Stefanie
I was so nervous about getting my photos taken. I am always so awkward in front of the camera. Julie showed me exactly how to stand, where to put my hands, and made it all so easy. I LOVE MY PICTURES! - Sarah
Julie took senior pictures of my daughter. I cried when I saw them because they captured Natalie's personality perfectly. I get so EMOTIONAL thinking about her graduating and moving away. I love that I have these pictures to look at every day on my walls. - Jane W.